As our daughters grow from a child to a teenager, everything gets more complex especially with the physical and emotional changes they experience.  Taking care of a teen's health can be overwhelming for any parent.  Physicians at McComb OB-GYN Associates are sensitive to the needs of young women and can help explain the changes happening with their bodies, how to stay healthy and what to expect as they get older.  We strongly advocate the Gardasil Vaccine that helps protect young women from the Human Papillomavirus (HPV) and cervical cancer.
Parents should consider making a gynecologic exam appointment for their daughters between ages 13 and 15 and again before heading off to college, according to the American Academy of Pediatrics and the American College of Obstetrics and Gynecology.  If a young woman is sexually active or has gynecological programs such as abnormal development, irregular periods and excessive hair growth, she should see a gynecologist regularly.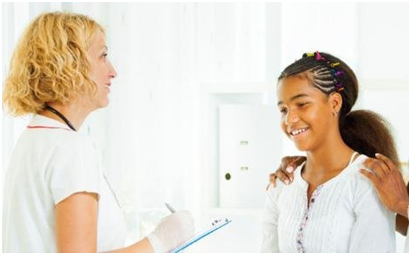 What to expect at the first GYN visit
During a young woman's first visit, the gynecologist usually screens for menstrual and development abnormalities, addresses topics such as breast health, sexual activity and the possible use of birth control to manage menstrual issues.  Pelvic exams are only recommended for a young woman who is sexually active, age 21 or older, or who has a gynecologic problem.  For sexually active young women, gynecologists also can check for sexually transmitted diseases such as gonorrhea, chlamydia or genital herpes.